Titanium Forged Fittings
PAKSHAL STEEL is constantly involved in focusing on our esteemed clients and providing supreme quality Titanium Forged Fittings all over the world. A wide selection of forged fittings, as well as customised forged fittings, is always available to our valued clients at reasonable rates. This Titanium forged fittings are made from a variety of raw material standards of varying quality and many Ti Grades. They include couplings, elbows, tees, and crosses, as well as various forged fittings shapes.
Titanium Forged Fittings, Titanium Socket Weld Fittings, Titanium Threaded Fittings, Titanium Elbow Socket Weld
Titanium Forged Fittings may be used for truck and maritime components, furniture, tank fittings, bridges, cranes, train carriages, electricity and energy appliances, and so forth. It's also utilized in condensers, pulp, and oil drilling. The titanium alloy fittings range in thickness from 4mm to 20mm. Titanium alloy Forged Fittings comes in three lengths: random, fixed, and cutting. We also give this alloy a brilliant and black polish as a finishing. We also have different types of Titanium grades like Titanium Flanges, Titanium Fasteners, Titanium Pipe Fittings and more Titanium Products.
Many tests are carried out on Titanium Gr 1 Forged Fittings. These tests are performed to assure the quality of the product delivered to the consumer. Flaring tests, mechanical tests, chemical tests, hardness tests, pitting tests, impact tests, macro tests, and micro tests, among others, are performed on the items. Moreover, these forged fitting are thoroughly verified & examined throughout all production phases and delivery. The product's quality is backed by a warranty that has no restrictions.
Titanium Coupling, Titanium Threaded Pipe Fittings, Titanium Forged Fittings Manufacturers In India
Our Titanium Forged Fittings possess certain characteristics like:
These Titanium Forged Fittings are Lightweight and are widely renowned for their resistance to corrosion and heat.


This Forged Fitting offers characteristics such as precision, durability, dependability, extended service life, corrosion resistance, and superior toughness.


These fittings are mostly composed of titanium and other metal components that provide extremely high tensile strength and toughness across a wide temperature and pressure range.
What are Titanium Forged Fittings Used for?
Titanium Forged Fittings are used in a variety of applications where high strength, lightweight, & corrosion resistance are important considerations. These include piping systems in chemical processing plants, oil, and gas production facilities, & offshore platforms, as well as in applications where biocompatibility is important, such as in the medical industry.
What are the benefits of using titanium-forged fittings?
The benefits of using Forged Fittings include high strength, low weight, corrosion resistance, & biocompatibility also these characteristics make them a suitable choice for applications where weight reduction and strength are important considerations, and where exposure to corrosive substances is a concern.
Are titanium forged fittings more expensive than other materials?
Titanium is a premium material that is more expensive than many other materials used for forged fittings also the benefits of using titanium, such as its high strength, low weight, & corrosion resistance, often make it a worthwhile investment for applications where these characteristics are important.
Titanium Screwed Fittings, Titanium Bushing, Titanium Plug, Titanium Threaded Elbow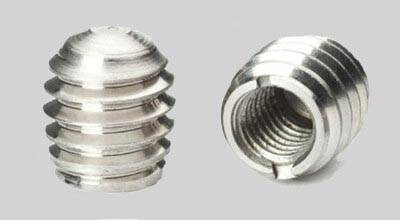 Titanium Forged Inserts
Titanium Adapter
Titanium 45° Elbows
ASTM B564 Titanium Forged Fittings Specification
Specifications : ASTM B363 / ASTM SB 363
Dimensions : ANSI/ASME B16.11 & BS3799, etc.
Size : ⅛" to 4"
Type : Socket Weld (S/W)
Class : 2000LBS, 3000LBS, 6000LBS, 9000LBS, etc.
Titanium Forged Fittings Equivalent Grades
| | | |
| --- | --- | --- |
| STANDARD | WERKSTOFF NR. | UNS |
| Titanium Gr 2 | 3.7035 | R50400 |
| Titanium Gr 5 | 3.7165 | R56400 |
Titanium Forged Fittings Chemical Composition
| | | | | | | |
| --- | --- | --- | --- | --- | --- | --- |
| Grade | C | N | O | H | Ti | Fe |
| Titanium Gr 2 | 0.10 max | 0.03 max | 0.25 max | 0.015 max | bal | 0.30 max |
| Titanium Gr 5 | 0.10 max | 0.05 max | 0.20 max | 0.015 max | bal | 0.40 max |
Titanium Forged Fittings Mechanical Properties
| | | | | | |
| --- | --- | --- | --- | --- | --- |
| Grade | Density | Melting Point | Tensile Strength | Yield Strength (0.2%Offset) | Elongation |
| Gr.2 | 4.5 g/cm3 | 1665 °C (3030 °F) | Psi – 49900 , MPa – 344 | Psi – 39900 , MPa – 275 | 20 % |
| Gr.5 | 4.43 g/cm3 | 1632 °C (2970 °F) | Psi – 138000 , MPa – 950 | Psi – 128000 , MPa – 880 | 14 % |
Titanium Forged Fittings Manufacturing Standards:
The Forged Fittings are manufactured to the relevant standards, including ASTM, ASME and API.
| | |
| --- | --- |
| ASTM B564 – ASME SB564 | Standard Specification for Wrought Austenitic Stainless Steel Piping Fittings |
| ASME B16.9 | Factory-Made Wrought Buttwelding Fittings |
| ASME B16.11 | Socket Welding and Threaded Forged Fittings |
| MSS SP-43 | Wrought and Fabricated Butt-Welding Fittings for Low Pressure, Corrosion Resistant Applications |
| MSS SP-95 | Swage(d) Nipples and Bull Plugs |
| BS3799 | Specification for Steel pipe fittings, screwed and Socket-welding for the petroleum industry |
Titanium Forged Fittings Dimensions Chart:
Gr.
Specification (mm)
Standard
Pure Titanium)

(Ti6Al4V)

M (3-64) *L (5-300)
or as your request
GB
DIN
ASTM
ASME
ISO
JIS
M (3-64) *L (5-300)
or as your request
M (3-64)
or as your request
M (3-64)
or as your request
Industry We Serve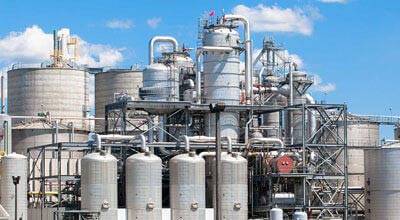 Jamshedpur, Ranchi, Milan, Chandigarh, Edmonton, Jeddah, New York, Jakarta, Ernakulam, Pimpri-Chinchwad, Surat, Caracas, Petaling Jaya, Rio de Janeiro, Coimbatore, Doha, Kuwait City, Dallas, Muscat, Rajkot, Kanpur, Atyrau, Cairo, Ahmedabad, Aberdeen, Madrid, Manama, Baroda, Hyderabad, Chiyoda, Courbevoie, Mexico City, Busan, Santiago, Gurgaon, Pune, Toronto, Thiruvananthapuram, Kuala Lumpur, Sydney, Los Angeles, Geoje-si, Vadodara, Ludhiana, Bangkok, Mumbai, Dubai, Faridabad, Ulsan, Vung Tau, Hong Kong, Istanbul, Calgary, Jaipur, Dammam, Navi Mumbai, Kolkata, Haryana, London, Montreal, Bogota, Sharjah, Visakhapatnam, Tehran, Seoul, Algiers, Singapore, Gimhae-si, Bengaluru, Thane, Indore, New Delhi, Ho Chi Minh City, Houston, Granada, Nashik, Ahvaz, Riyadh, Nagpur, Ankara, Lahore, Abu Dhabi, Karachi, Secunderabad, Brisbane, Al Jubail, Chennai, Perth, Hanoi, Noida, La Victoria, Port-of-Spain, Melbourne, Bhopal, Al Khobar, Lagos, Colombo, Howrah, Moscow.
Sri Lanka, Chile, Lithuania, Norway, Spain, Estonia, France, Belarus, Brazil, United Arab Emirates, Poland, Peru, South Africa, Switzerland, Kazakhstan, Tibet, Yemen, New Zealand, Libya, Egypt, United States, Qatar, Vietnam, Philippines, Slovakia, Turkey, United Kingdom, Lebanon, Macau, Pakistan, Austria, Azerbaijan, Ghana, Argentina, Ireland, Japan, Bhutan, Bolivia, Jordan, Greece, Gabon, Morocco, Mexico, Zimbabwe, Sweden, Bangladesh, Germany, Afghanistan, Hong Kong, Belgium, Poland, Namibia, Finland, Czech Republic, Kuwait, Thailand, Colombia, Hungary, Bulgaria, Ukraine, Bahrain, South Korea, Canada, Russia, Nigeria, Serbia, Mexico, Iraq, India, Israel, Netherlands, Nigeria, Iran, Mongolia, Gambia, Saudi Arabia, Singapore, Ecuador, Taiwan, Italy, Oman, Portugal, Algeria, Australia, Puerto Rico, Chile, Kenya, Iran, Trinidad & Tobago,Tunisia, Angola, China, Nepal, Indonesia, Costa Rica, Malaysia, Denmark, Romania, Venezuela, Croatia.
A Wide Range Of the Best Quality titanium grade 2 forged fittings, titanium grade 5 forged fittings, titanium forged elbow latest price, titanium socket weld fittings price list