Titanium Grade 23 Sheets & Plates
Titanium Gr 23 Sheets Supplier, Grade 23/6AL-4V Eli Plate, Titanium Grade 23 Plates, Titanium Grade 23 Eli Sheet, Titanium Gr 23 Perforated Sheet, Titanium Grade 23, ASTM B265 Titanium Plates, ASME SB-265 Coils exporter.
Pakshal Steel is an acclaimed manufacturer, supplier and exporter of Titanium grade 23 Sheets/Plates in Mumbai, India. Grade 23 – Titanium 6Al-4V ELI is similar to Grade 5 but has lower oxygen, nitrogen, and iron. It has better ductility and fracture toughness that Titanium Grade 5. Titanium grade 23 Sheets are well-known for high strength, lightweight, good corrosion resistance, and high toughness.
Titanium AMS 4907K Strips exporter, ASTM B265 Titanium Hot Rolled Plate, Suppliers of .012 Titanium Grade 23 Sheet, 3mm Titanium Grade 23 Sheet, Titanium Alloy Grade 4 Cold Rolled Sheet UNS R56407 Sheets in Mumbai India.
Titanium Grade 23 Plates are used in a variety of applications like structural components, in a variety of saltwater applications, in high-pressure cryogenic vessels down to -320 degree C, surgical implants, aircraft components, etc. Grade 23 – Titanium 6Al-4V ELI Sheets/ Plates are the best choice for applications requiring excellent fracture toughness and fatigue strength.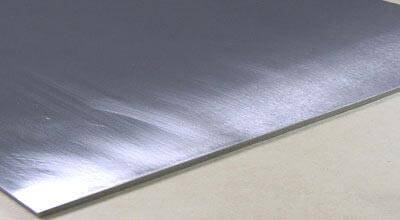 Titanium Gr2 Sheets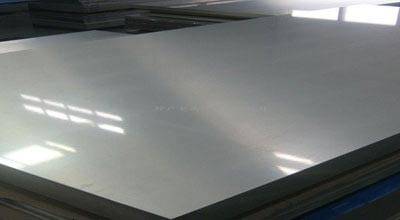 Ti Alloy Gr2 Plate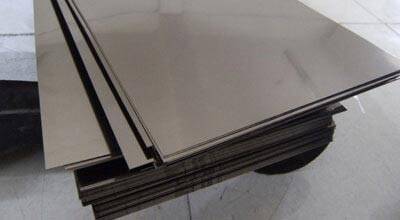 Titanium Alloy Shim Sheet
ASTM B265 Titanium Alloy Gr2 Plates, Sheets & Shims Specification
Dimension : EN, DIN, JIS, ASTM, BS, ASME, AISI
Standard : MIL-T-9046, AMS 4907, ASME SB-265, ASTM F136
Size : 8mm to 100mm
Hardness : Soft, Hard, Half Hard, Quarter Hard, Spring Hard etc
Form : Coils, Foils, Rolls, Plain Sheet, Shim Sheet, Perforated Sheet, Chequered Plate, Strip, Flats, Blank (Circle), Ring (Flange)
Finish : Hot rolled plate (HR), Cold rolled sheet (CR), 2B, 2D, BA NO(8), SATIN (Met with Plastic Coated)
Titanium Alloy Grade 23 Sheets, Plates Equivalent Grades
| | | |
| --- | --- | --- |
| STANDARD | WERKSTOFF NR. | UNS |
| Titanium Gr 23 | 3.7165 | R56407 |
Titanium Alloy Grade 23 Shims Chemical Composition
| | | | | | | | |
| --- | --- | --- | --- | --- | --- | --- | --- |
| Grade | C | N | O | H | V | AI | Fe |
| Titanium Gr 23 | 0.08 max | 0.03 max | 0.13 max | 0.0125 max | 3.5 - 4.5 | 5.5 - 6.5 | 0.25 max |
Titanium Grade 23 Plate, Sheet Mechanical Properties
| | | | | | |
| --- | --- | --- | --- | --- | --- |
| Density | Melting range | Tensile strength, min | Yield strength, 0.2% offset, min, Mpa | Elongation at Break, % | Hardness, Rockwell B |
| 4.43 g/cc | Max 1650 °C | 860 MPa | 790 MPa | 10 | 30-35 |
Titanium Grade 23 Round Bars Weight Chart
| | | |
| --- | --- | --- |
| Thickness(inches) | Density | Plate Weight per Unit Area |
| 3/16 inches | 0.315 lbs/in³8.72 g/cm³ | 0.06000 lbs/in²42.184176 kg/m² |
| 1/4 inches | 0.315 lbs/in³8.72 g/cm³ | 0.08 lbs/in²56.245568 kg/m² |
| 3/8 inches | 0.315 lbs/in³8.72 g/cm³ | 0.121 lbs/in²85.0714216 kg/m² |
| 1/2 inches | 0.315 lbs/in³8.72 g/cm³ | 0.161 lbs/in²113.1942056 kg/m² |
| 5/8 inches | 0.315 lbs/in³8.72 g/cm³ | 0.196 lbs/in²137.8016416 kg/m² |
| 3/4 | 0.315 lbs/in³8.72 g/cm³ | 0.235 lbs/in²165.221356 kg/m² |
| 7/8 inches | 0.315 lbs/in³8.72 g/cm³ | 0.274 lbs/in²192.6410704 kg/m² |
| 1 inches | 0.315 lbs/in³8.72 g/cm³ | 0.313 lbs/in²220.0607848 kg/m² |
| 1 1/4 inches | 0.315 lbs/in³8.72 g/cm³ | 0.391 lbs/in²274.9002136 kg/m² |
| 1 1/2 inches | 0.315 lbs/in³8.72 g/cm³ | 0.47 lbs/in²330.442712 kg/m² |
| 1 3/4 | 0.315 lbs/in³8.72 g/cm³ | 0.549 lbs/in²385.9852104 kg/m² |
| 2 inches | 0.315 lbs/in³8.72 g/cm³ | 0.627 lbs/in²440.8246392 kg/m² |
| 2 1/4 inches | 0.315 lbs/in³8.72 g/cm³ | 0.705 lbs/in²495.664068 kg/m² |
| 2 1/2 inches | 0.315 lbs/in³8.72 g/cm³ | 0.784 lbs/in²551.2065664 kg/m² |
| 2 3/4 inches | 0.315 lbs/in³8.72 g/cm³ | 0.862 lbs/in²606.0459952 kg/m² |
| 3 inches | 0.315 lbs/in³8.72 g/cm³ | 0.941 lbs/in²661.5884936 kg/m² |
Industry We Serve