Titanium Grade 1,4,7,9,12 Sheets & Plates
PAKSHAL STEEL makes Titanium Sheets and Plates in various Grades like 1, 4, 7, 9, and Grade 12. These Sheets/ Plates are available in various forms and sizes according to client requests.

Titanium Grade 1 is the first of four economically pure Titanium Grades. Hence the Ti Gr. 1 sheets are the most pliable and ductile of these grades. It has the greatest formability, the best corrosion resistance, and the highest impact toughness. Titanium Grade 4 Sheets is the highest of the four commercially pure titanium grades. It is also well-known for its superior oxidation resistance, machinability, and hardenability.
Titanium Grade 1 Sheet, Titanium Grade 4 Plate, Largest Titanium Gr 7 Sheet Inventory in Mumbai.
Titanium Gr 7 Plates are mechanically and physically equal to Gr 2 except for the addition of the interstitial element palladium, which transforms it into an alloy. Titanium Gr 9 Sheets have the best weldability and fabricability of any titanium alloy, as well as the highest corrosion resistance of any titanium alloy. In fact, these plates are more extremely durable in decreasing acids.
Buy Titanium Gr 4 Sheets, Titanium Grade 9 Sheets Price, Titanium Grade 12 Shim Sheet, 3mm Titanium Grade 7 Sheet, Titanium Gr 1 Chequered Plate, UNS R50225 Sheets in Mumbai, India.
Titanium grades 12 Sheets are rated "excellent", for its high quality weldability. They are a long lasting alloy with a lot of strength at High Temperatures. Titanium Grade 12 Sheets and Plates has properties equivalent to 300 series Stainless Steels. This alloy Sheets / Plates can be hot or cold manufactured utilizing the press brake, hydro press, stretch, or drop hammer methods. These sheets as well as plates are easy and simple to mould in many forms, hence they are used in several uses. Because of its great corrosion resistance, this alloy is also useful in the manufacture of equipment where crevice corrosion is a problem.

Here at PAKSHAL STEEL, superior quality of raw materials is used for making these products. We also carry testing on our products before sent for packaging process. We are committed towards customer satisfaction.
Some of the common Applications of our Titanium Sheets and Plates are:
Vessel equipment for the Navy
Pharmaceutical/ Medical Implants and Chemical Processing Machinery
Properties of Anode/ Cathode
Recycling and Processing of Hydrocarbons
Bleaching/Washing Machinery for Pulp/Paper
Desalination and Brine concentration/evaporation
What are Titanium Grade Sheets & Plates?
Titanium Grade Sheets & Plates are industrial products made of titanium alloy, a metal known for its high strength-to-weight ratio & corrosion resistance. These sheets and plates are used in a variety of applications, including aerospace, medical equipment, and chemical processing.
What are the uses of Titanium Grade Sheets & Plates?
Titanium plates are used in various applications such as aerospace, medical equipment, marine, chemical processing, power generation, and sports equipment due to its high strength-to-weight ratio and corrosion resistance.
What are the Benefits of Titanium Grade Sheets & Plates?
Titanium grade sheets offer several benefits that make them suitable for a variety of demanding applications also titanium has a high strength-to-weight ratio, making it an ideal material for aerospace and other industries that require lightweight and strong components.
Titanium Grade 4 Sheet Price Per kg, Titanium Gr 9 Plate Data Sheet, Titanium Gr 7 Perforated Sheet.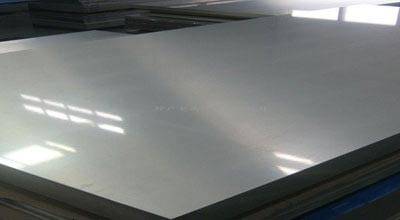 Titanium Grade 1 Plate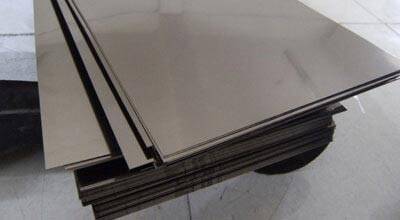 Titanium Grade 1 Shim Sheet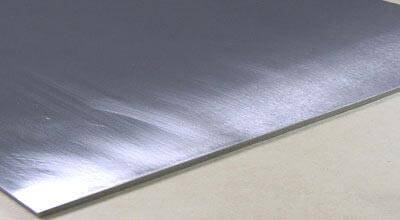 Titanium Grade 9 Sheets
ASTM B265 Titanium Grade 1,4,7,9,12 Plates, Sheets & Shims Specification
Dimension : EN, DIN, JIS, ASTM, BS, ASME, AISI
Standard : ASTM B265 / ASME SB265, AMS 4911
Size : 8mm to 100mm
Hardness : Soft, Hard, Half Hard, Quarter Hard, Spring Hard etc
Form : Coils, Foils, Rolls, Plain Sheet, Shim Sheet, Perforated Sheet, Chequered Plate, Strip, Flats, Blank (Circle), Ring (Flange)
Finish : Hot rolled plate (HR), Cold rolled sheet (CR), 2B, 2D, BA NO(8), SATIN (Met with Plastic Coated)
Titanium Alloy Grade 1,4,7,9,12 Sheets and Plates Equivalent Grades
| | | |
| --- | --- | --- |
| STANDARD | WERKSTOFF NR. | UNS |
| Titanium Gr 1 | 3.7025 | R50250 |
| Titanium Gr 7 | 3.7235 | R52400 |
| Titanium Gr 9 | 3.7195 | R56320 |
| Titanium Gr 12 | 3.7105 | R53400 |
Titanium Alloy Grade 1,4,7,9,12 Shims Chemical Composition
| | | | | | | |
| --- | --- | --- | --- | --- | --- | --- |
| Grade | C | N | O | H | Ti | Fe |
| Titanium Gr 1 | .08 max | .03 max | .18 max | .015 max | bal | .20 max |
| Titanium Gr 4 | .08 max | .05 max | .40 max | .015 max | bal | .50 max |
| Titanium Gr 7 | .08 max | .03 max | .25 max | .015 max | bal | .30 max |
| Titanium Gr 9 | .08 max | .03 max | .15 max | .015 max | - | .25 max |
| Titanium Gr 12 | .08 max | .03 max | .25 max | 0.15 max | - | .30 max |
Industry We Serve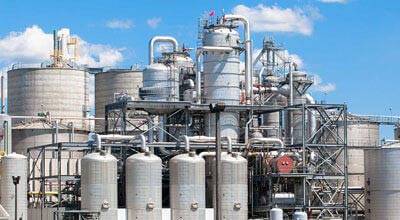 Kanpur, Courbevoie, Ranchi, Abu Dhabi, Milan, New York, Muscat, Toronto, Faridabad, Madrid, Pune, Cairo, Atyrau, London, Vung Tau, Aberdeen, Ho Chi Minh City, Moscow, Jeddah, Gurgaon, Jaipur, Istanbul, Hong Kong, Nagpur, Ernakulam, Gimhae-si, Ulsan, Melbourne, Secunderabad, Perth, Calgary, Colombo, Al Jubail, Sharjah, Haryana, Chiyoda, Thiruvananthapuram, Granada, Chandigarh, Ahmedabad, Kuala Lumpur, Houston, Dammam, Riyadh, Jakarta, Hanoi, Karachi, Rio de Janeiro, Bhopal, Algiers, La Victoria, Thane, Seoul, Al Khobar, Baroda, Visakhapatnam, Doha, Brisbane, Indore, Los Angeles, Bengaluru, Santiago, Sydney, New Delhi, Port-of-Spain, Mexico City, Ludhiana, Mumbai, Vadodara, Montreal, Navi Mumbai, Edmonton, Ankara, Petaling Jaya, Bogota, Howrah, Geoje-si, Pimpri-Chinchwad, Rajkot, Surat, Singapore, Caracas, Noida, Tehran, Coimbatore, Kolkata, Lahore, Jamshedpur, Lagos, Manama, Nashik, Kuwait City, Dallas, Chennai, Hyderabad, Bangkok, Busan, Ahvaz, Dubai.
Macau, Ireland, Norway, Turkey, Pakistan, Greece, Peru, Nepal, Libya, Namibia, Malaysia, Romania, Afghanistan, Gabon, Tibet, Poland, Australia, Nigeria, Slovakia, Oman, Nigeria, Finland, Spain, Ecuador, Philippines, Morocco, Mongolia, Iran, Bangladesh, Belarus, Switzerland, Portugal, Algeria, Argentina, Italy, Bulgaria, South Africa, Puerto Rico, Yemen, Bolivia, Canada, Gambia, Sweden, China, Zimbabwe, Iraq, Estonia, Lebanon, Poland, Indonesia, India, Czech Republic, Chile, Austria, Kuwait, Serbia, Saudi Arabia, Vietnam, Belgium, United Kingdom, Netherlands, Lithuania, Bhutan, Hong Kong, Mexico, Iran, Jordan, Taiwan, Chile, Singapore, Colombia, Bahrain, Israel, Azerbaijan, Trinidad & Tobago,Tunisia, Venezuela, Ukraine, New Zealand, United Arab Emirates, Japan, Hungary, Sri Lanka, Denmark, Brazil, Qatar, Thailand, Croatia, Angola, Mexico, Kazakhstan, Germany, Kenya, Costa Rica, United States, Russia, France, Ghana, South Korea, Egypt.
A Wide Range Of the Best Quality titanium sheet price per kg in india, titanium sheet suppliers in mumbai, titanium sheet price in india, uns r50225, titanium grade 1 chemical composition, astm b265 grade 7 titanium, titanium manufacturers in india, titanium sheet manufacturers in india.